Gabler Ventura CPAP Flow Generator
For emergency treatment of patients during the Covid-19 pandemic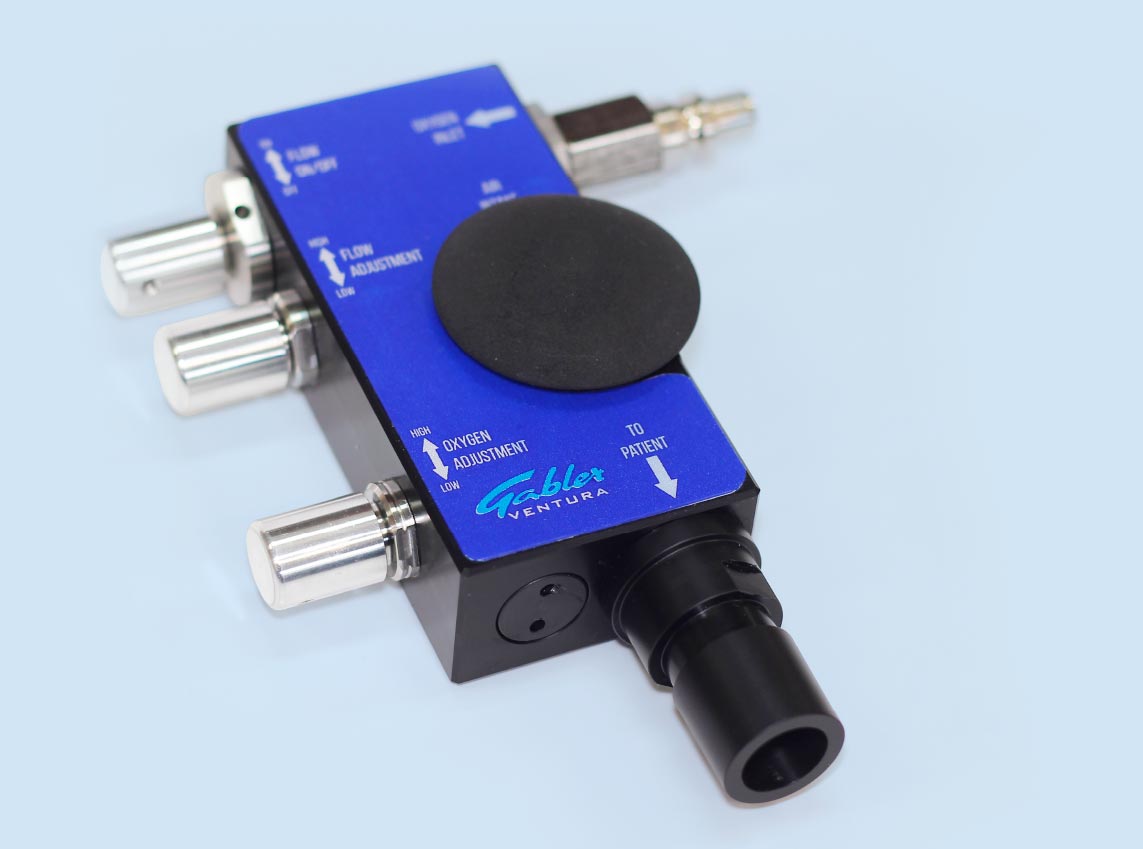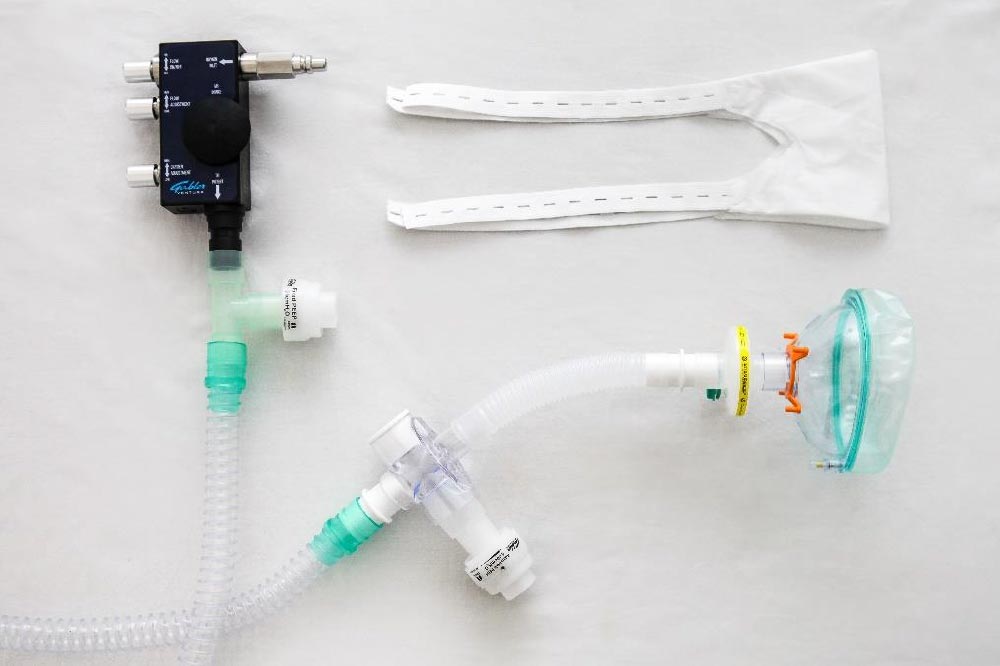 Non-electrical continuous positive airway pressure (CPAP) device powered by oxygen, either by hospital pipeline or oxygen cylinder. It is a breathing aid for Covid-19 patients, fitted with:
A venturi mechanism uses oxygen pressure to draw in ambient air and provide air flow and oxygen, the concentration is adjusted to the needs of the patient. The patient circuit contains a safety PEEP valve set at 20cmH2O, oxygen analyser (optional), Low resistance filter, 22mm hose, face mask and harness and adjustable PEEP valve, flutter valve with exhaust viral filter.
This product is manufactured in South Africa by Gabler Medical under licence from University College London and Mercedes AMG High Performance Powertrains Ltd.
FOC500-001511

Ventura CPAP flow generator with direct oxygen probe 

FOC500-003111

Ventura CPAP flow generator with remote oxygen hose and oxygen probe

MIS450

Ventura CPAP Patient Circuit
FOR100-910071

Pin index cylinder regulator with oxygen outlet
Flow Range

0 to 140 litres per minute

Operating Inlet Pressure

 4 to 5 bar (58 to 72 psi)

FiO2 range

29 to 100% Oxygen concentration

Oxygen Probe

Gas Specific Inlet Connector 

Oxygen Consumption

4.5LPM at 80LPM, 30% FiO₂
11LPM at 80LPM, 50% FiO₂
19LPM at 80LPM, 70% FiO₂
Dimensions – Including Probe